At Longlife, we know that classic and vintage car owners like to look after their precious vehicles, and refuse to cut corners or compromise on quality when it comes to getting every last detail just right.
Our highly skilled fitters have the same attitude and take great care in designing a bespoke reproduction exhaust system that will not only match the original part on your vintage or classic car, but deliver enhanced overall performance including better fuel economy.
More about Longlife Exhausts
Over the years, our experienced teams have designed and built new exhaust systems for a wide range of classic and vintage models, revered marques such as Rolls Royce, Daimler, Bentley and Jaguar. We appreciate the workmanship that went into building these vehicles originally, and have the same level of application and attention to detail in what we do in our modern workshops today.
We also build reproduction exhausts for younger classic cars – all makes and models, in fact – and apply the same standards of excellence to them that we know our customers demand.
Lifetime guarantee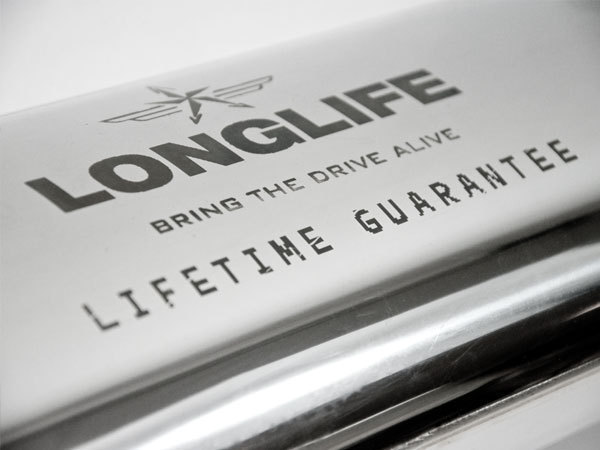 All Longlife Exhausts are guaranteed for life giving you peace of mind and the knowledge you will never need a new exhaust for as long as you own the vehicle.
Experience and know-how
Our trained technicians are equipped with all the expertise to be able to perform a fully professional exhaust system replacement for all types of prestige vehicle.
Stainless steel exhausts
Longlife's stainless steel exhaust replacements, despite being made using the finest 304/430 grade stainless steel, sometimes cost less than mild steel standard replacements.