For motoring enthusiasts looking to get the maximum performance from their cars, one effective solution is to replace the original exhaust with a high performance system. That's where our experienced team at Longlife can help.
With more than 30 years' workshop experience in this area, and having worked on so many different makes and models during this time, we're confident we have the expertise to deliver the kind of exhaust performance you want. What's more, we have over 1,400 types of silencer combinations in stock so no matter your specific requirements, or the type of system you want to replace or modify, our knowledgeable Longlife fitters will have the answer.
Want some more bhp or torque?
We know just how much difference fitting one of our exhaust systems can make, but for the record, here's what we achieved for the guys at Redline Magazine when we built an exhaust for their already hot Impreza STi. With the car's original exhaust system fitted, the Impreza's output was measured at 361 lb/ft torque and 317 bhp, during a rolling road test. Once we replaced this with a Longlife custom built cat back exhaust, the stats read 364 lb/ft, and 350 bhp. That's an impressive 33 bhp more than the standard system!
Extra performance, affordable prices
We're sure you'll be thrilled by the difference a Longlife exhaust system will make to your car's performance, and we think you'll be pleasantly surprised by our competitive rates as well. All of our work is carried out by skilled fitters in one of our modern workshops, and every Longlife exhaust system comes with our lifetime guarantee. Find your nearest authorised Longlife dealer with a single click, or contact us today for more information.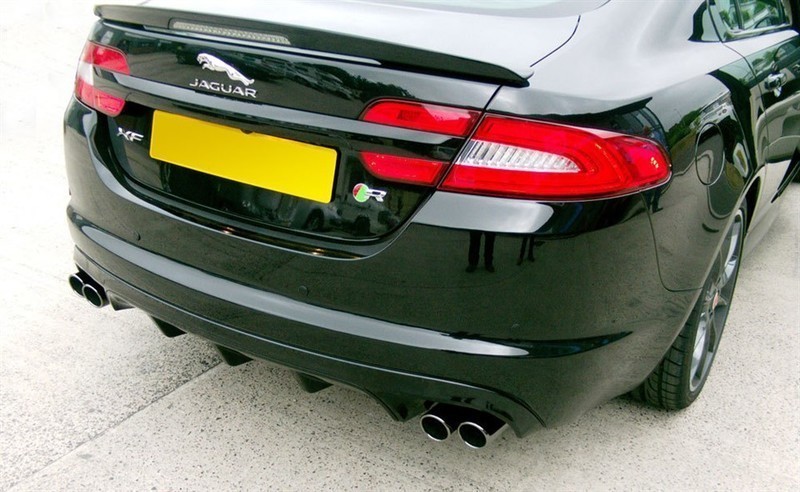 Lifetime guarantee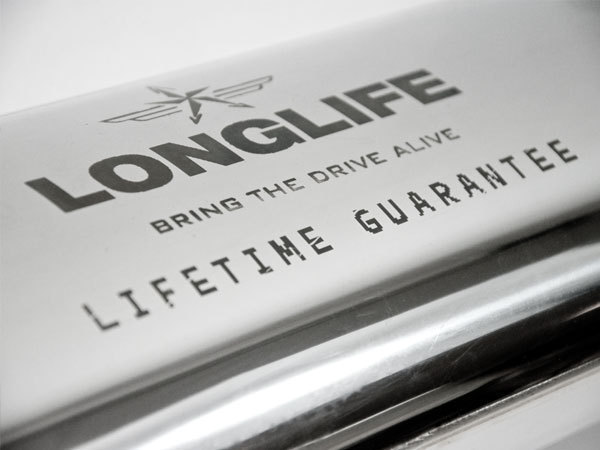 All Longlife exhausts are guaranteed for life. This type of guarantee isn't provided by any other bespoke exhaust manufacturer, and is an indicator of how proud we are of our services!
Experience and know-how
Our trained technicians are equipped with all the expertise to be able to perform a fully professional exhaust system replacement for all types of prestige vehicle.
Stainless steel exhausts
Longlife's stainless steel exhaust replacements, despite being made using the finest 304 grade stainless steel, sometimes cost less than mild steel standard replacements.